Tempest is a leading independent legal and advisory practice based in Monaco, working on corporate, banking and finance, private client, regulatory and compliance matters for a wide range of international businesses and individuals.
Established in 2012 by founding partners William Easun and Nathalie Tanzi, the firm provides non-contentious legal and regulatory advice to clients including Single and Multi-Family Offices, banks, investment advisers, brokers, regulated entities generally, corporations, entrepreneurs, sports personalities and private clients.
Our partners are English and French qualified Legal Advisers who have spent many decades working in Monaco and enjoy strong connections with Monaco government, regulators, and across the business and advisory community.
We can assist on Monaco immigration and residency matters for both corporates and individuals, and can help with all the issues associated with setting up or relocating operations to this jurisdiction.
We can address the estate planning needs of private individuals who are resident in Monaco, working in tandem with their international advisers, including advising on wills and trusts.
We believe in integrity, professionalism and confidentiality, and are committed to giving independent, strategic and valuable advice to our clients, both in Monaco and beyond.
For further information or to speak to one of our experts please call +377 97981097
"A well-known office for non-contentious work, with a diverse practice covering corporate and regulatory matters. Also particularly adept at anti-money laundering issues and the setting up of new businesses in Monaco."
Tempest is recognised as a leading firm in Monaco by many external commentators, and is ranked in both Chambers Europe since 2017 and Chambers Global since 2018 for Monaco (Corporate/Commercial).
William Easun and Nathalie Tanzi are ranked as Notable Practitioners in Chambers Europe for Monaco (Corporate/Commercial/Wealth Management).
"Known for handling regulatory matters, Nathalie receives impressive client feedback this year, with many commenting on her style as being very professional, whilst also clearly outlining her thought pattern for non-French speakers or legal brains."
– Chambers Europe for Monaco
William is "particularly well known for his acumen in wealth management and advice to private clients. Market sources have commented that he is a very good operator."
"[…] stalwart of the Monaco legal community. [William ] is extremely well-connected and a 'go to' professional for anyone in need of Monaco advice." William is "one of the key players in the Principality, a seasoned professional of the utmost integrity,"
– Citywealth
Nathalie is a French legal adviser with more than 28 years' experience working in France and Monaco. After obtaining a Master degree in Business Law, she began her career with the French Financial Securities Commission. In 2000, she moved to Monaco to work with the local regulators, spending nine years with the Direction du Budget et du Trésor and the Commission de Contrôle des Activités Financières.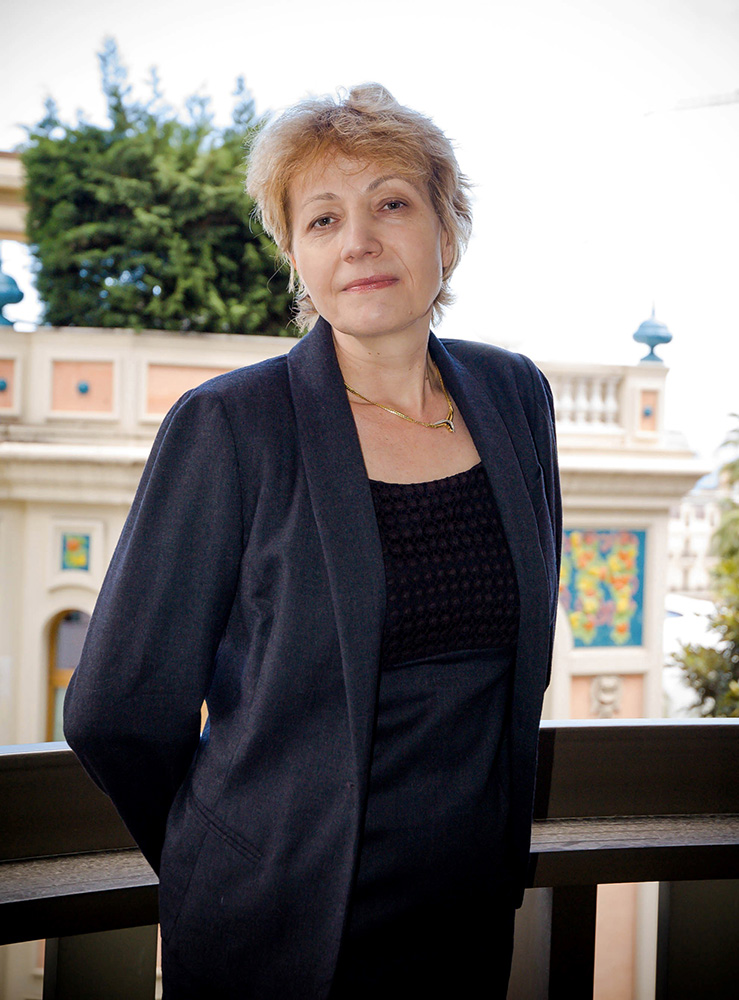 She then became a partner with the international law firm Lawrence Graham in Monaco, before setting up Tempest with partner William Easun in 2012, where she advises clients on corporate, banking and finance, and regulatory and compliance matters. In particular, Nathalie works on cross-border issues relating to the selling of financial products.
Thanks to her deep experience with Monegasque and French financial authorities, Nathalie advises on banking, financial and insurance regulation, working closely with various authorities including the French Autorité de Contrôle Prudentiel et de Résolution (ACPR), the Monegasque Commission de Contrôle des Activités Financières (CCAF), the Monegasque Service d'Information et de Contrôle sur les Services Financiers (SICCFIN), and the Monegasque Commission de Contrôle des Informations Nominatives (CCIN).
Nathalie's clients include regulated institutions as well as Single and Multi-Family Offices. She acts for a great number of yacht brokers or associations on compliance issues.
Part of Nathalie's work is training regulated and non-regulated entities on compliance, governance and other ethical issues.
Nathalie holds a Degree in Mediation obtained at the University of Nice Sophia, in 2016. She wished, alongside her activities as a legal adviser, to develop this sector and is registered with the Court of Appeal of Paris and of Aix-en-Provence as an accredited mediator.
Her specialities in respect of Mediation are banking, finance and insurance, intellectual property, data protection (employer and employees) and corporate law (related disputes).
After more than six years of Mediation practice, her beliefs on the usefulness of Mediation as an "amicable", "extra-judicial" and confidential method of dispute resolution are based on the following points:
– All professions can play a role. Nathalie is not an "avocat" but any "avocat" can play an essential role in defending the interests of his or her clients during a Mediation, and Nathalie has conducted successful Mediations with "avocats" alongside the mediated parties;
– Mediation is a dynamic process; for example, the usefulness of a mediation clause, in a contract which allows the preservation of business secrecy, is no longer to be proven
– Mediation facilitates dialogue, allows crises to be resolved ("catharsis"), and brings peace; it is most useful in the world of work (partners, suppliers, clients, employer and employee);
– Mediation is a process that does not replace the judicial process but is based on the free choice of the mediated parties;
– Mediation allows the mediated parties to find a way to resolve their dispute;
– The mediator, an independent third party, who does not draft the mediation agreements; this is a privileged role for "avocats".
Since 2016 Nathalie has conducted Mediations in private/public, family, administrative law, etc., corporate disputes.
Nathalie has been giving a Mediation course for many years at the FEDEM with this in mind.
Nathalie is a member of AMCO (Association Monégasque des Compliance Officers) and of the Chambre des Conseils Juridiques de la Principauté de Monaco, and speaks fluent French and English. She also lectures on mediation as well as on banking and finance Law.
William is an English-qualified legal adviser who began his career with an English firm in Paris, before moving to work in Monaco in 1981. He has not left the Principality since, becoming a partner with the firm Frere Cholmeley Bischoff, later Eversheds and then Lawrence Graham.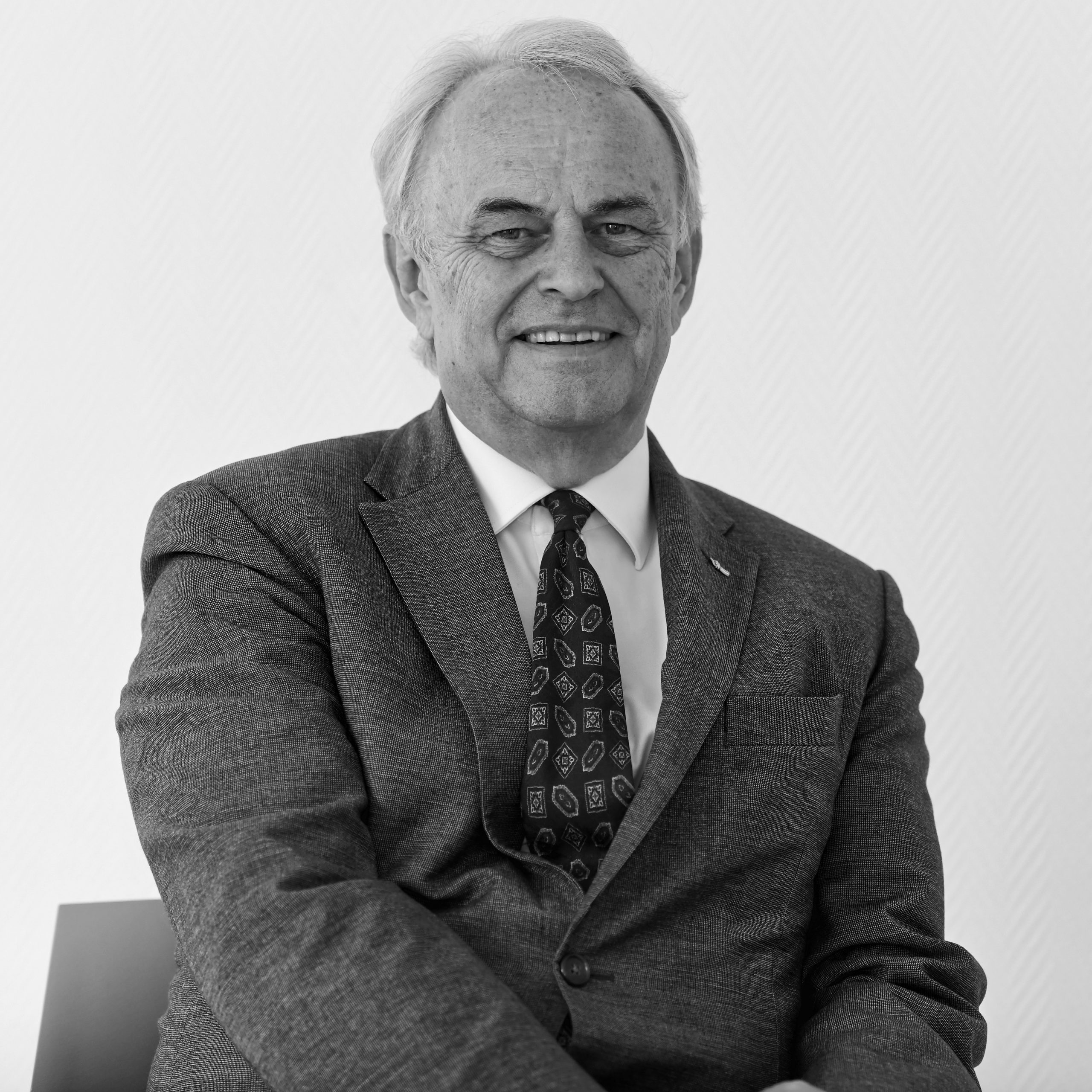 In 2012, William set up Tempest Legal Services with partner Nathalie Tanzi, dedicated to giving specialist international advice on non-contentious matters to both private clients and organisations. William's own practice focuses on private client work for individuals of all nationalities, including entrepreneurs, sports personalities, investors, hedge fund managers, brokers and Single Family Offices.
As well as advising on relocation to Monaco, he also assists with wills and estate planning in a multi-jurisdictional context; matters of capacity and guardianship; and the use of trusts.
William advises the Monaco Government in his role as an original member of the specially-formed Strategic Attractivity Commission created by His Serene Highness Prince Albert II in 2011 to advise on matters that attract individuals to live and work in Monaco. He continues to sit on that Commission.
He also sat on the Monaco Government Commission that assisted with the adhesion of Monaco to "The 1985 Hague Convention on the Law Applicable to Trusts and on their Recognition", which occurred in 2008.
William is a British citizen and speaks fluent English and French. He is a member of the Law Society of England & Wales, the Society of Trusts and Estates Practitioners, and is Chairman of the Institute of Directors' Monaco centre. He sits on the Committees of The Monte-Carlo Club, and The Air League in Monaco.
Tempest experts regularly contribute to legal journals and other publications on matters relating to the Principality of Monaco. Some of our recent works include…
STEP Directory and Yearbook
European Cross-Border Estate Planning (Sweet & Maxwell)
International Taxation of Low-Tax Transactions (Dennis Campbell)
Business Immigration Law in Monaco (Thomson Reuters)
Legal Aspects of Doing Business in Europe 2nd Edition – Monaco Chapter (Juris Publishing)
Global Guide, Insurance Legislation, Monaco, 2019 (Thomson Reuters)
Global Guide, Anti-Money Laundering, Monaco, 2019 (Thomson Reuters)
Q&A, Data Protection, Monaco, 2019, Data Privacy Advisor (Thomson Reuters)
Ranked in Chambers Global 2023
Nathalie TANZI is "very knowledgeable in banking regulations" according to an interviewee. "She advises clients in financial products and insurance law, as well as corporate governance and compliance mandates."
"Notable experience in domestic and European regulatory matters within the banking and insurance sectors. Advises on restructurings, transactions, and corporate governance issues. Also assists clients with data protection law and intellectual property matters."
Band 1 / William EASUN is the managing partner of Tempest Legal Services Monaco SARL. One source describes him as "very knowledgeable on issues relating to Monaco," while another states that he is "hugely experienced and knowledgeable. It's rare to find an English lawyer who understands the civil law system but he definitely does, and he's the perfect person for that." Easun often acts for high net worth individuals and families on estate planning, trusts and wills.
Ranked in The Legal 500 Europe
Nathalie TANZI is recognised as a Leading Individual within the Legal 500 and the group she represents "has niche expertise advising on regulatory and compliance matters, particularly in relation to corporate matters and banking and finance."
Ranked in The Legal 500 Europe (Private Client)
William EASUN is recognised as a Leading Individual and "Tempest Legal acts for clients including sports personalities, entrepreneurs, investors, brokers and hedge fund managers."
Since inception in 2017 William EASUN has featured in the Private Client Global Elite by LegalWeek with "top areas of expertise" cited as:
Personal and estate planning
Succession planning
Residency and domiciliation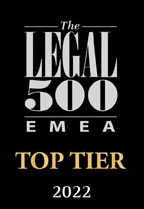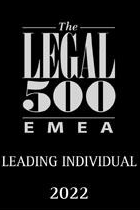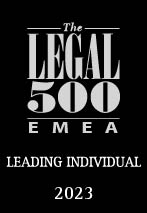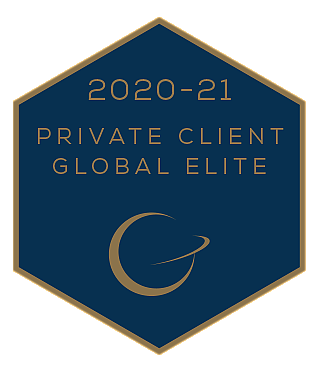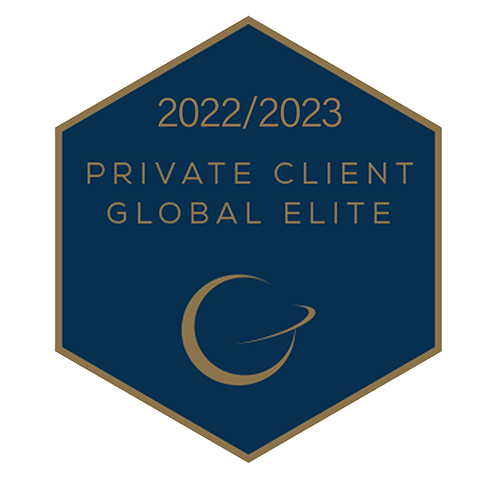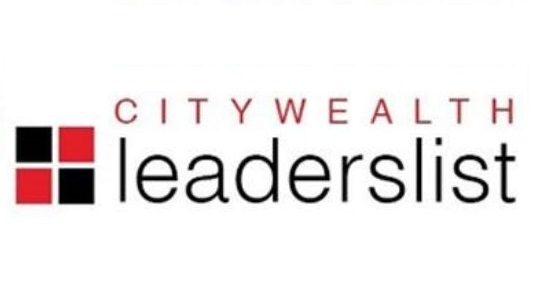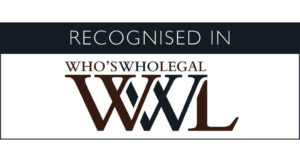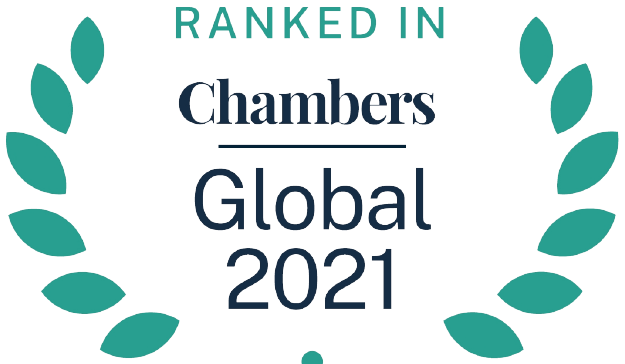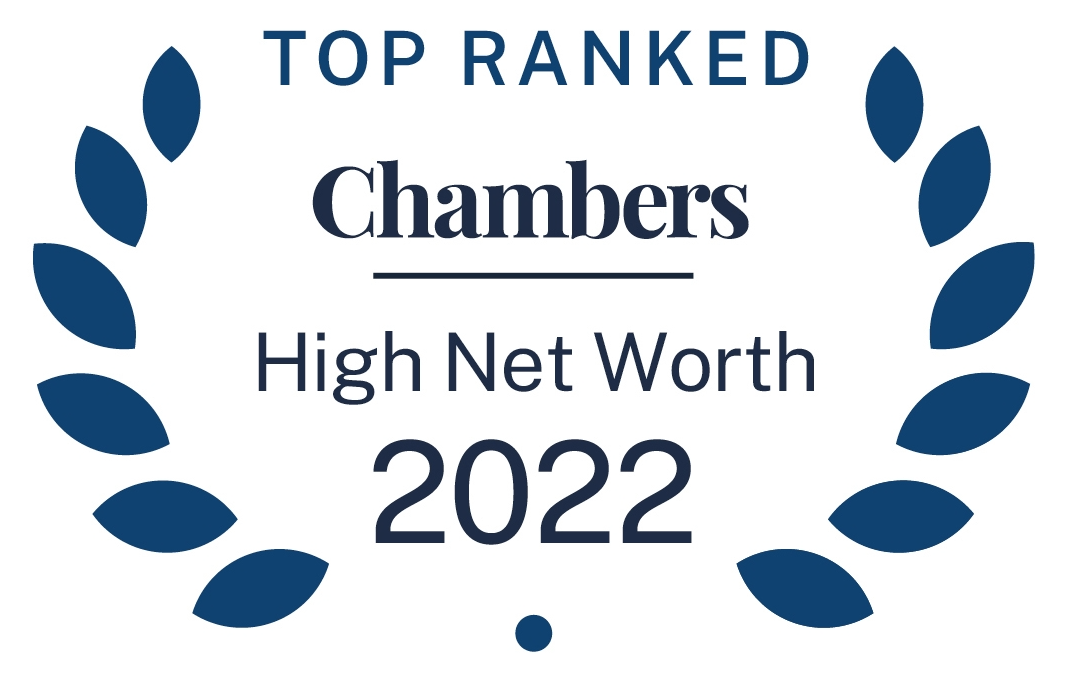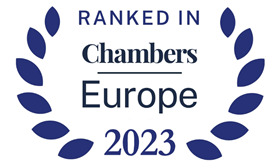 Ask us a question
We're here to help. Please fill in this simple form and we'll get back to you as soon as possible.
Le Victoria – block E 5th Floor
13, boulevard Princesse Charlotte
MC-98000 Monaco
T : +377 97 98 10 97
E : easun.william@tempestlegal.com